I'm not sure I should quite my day job as full-time mommy, or even my part-time job as portrait photographer, but I sure did have fun pretending to be a sports photographer this morning!
I am now officially a "soccer mom" and I love it! My big girl had her very first game this morning (in the 100 degree heat ... whew!) and I had fun capturing the action.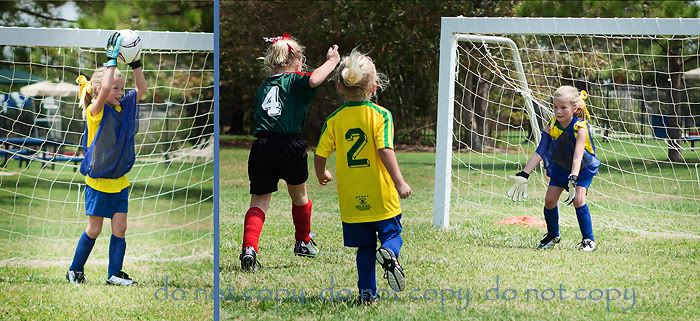 It's been a wonderful, relaxing month as I've tried to give myself a little time off before the crazy holiday picture rush begins. I hope you've all had a wonderful summer, and a fabulous start to a new school year!