I saw a template for a Christmas card on Etsy that I immediately knew I wanted to use. I was inspired by the message talking about twinkling stars, and instantly had a vision of my girls in front of white twinkle lights.
Outfits were assembled, the backdrop was set up, and after
lots and lots
of outtakes we finally had our shot! Whew!
Here's what it looked like originally. I draped white icicle lights on a white background. My hubby is standing to the side hanging the stars over the girls. I shot super wide open (f/1.4) so that the lights would be blurry in the background.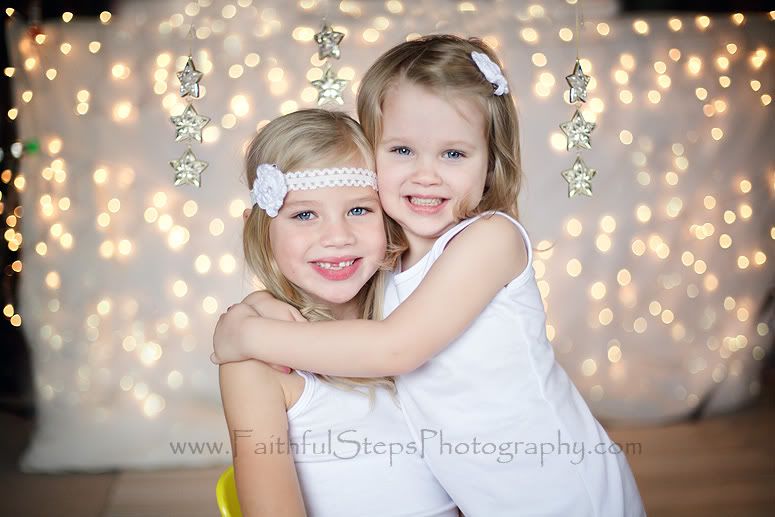 After cropping to the size I needed for our card: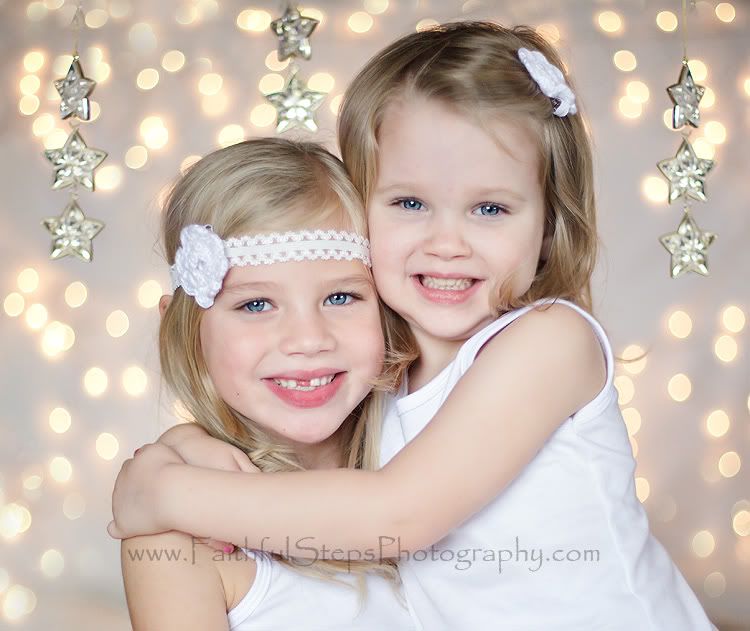 Our final product!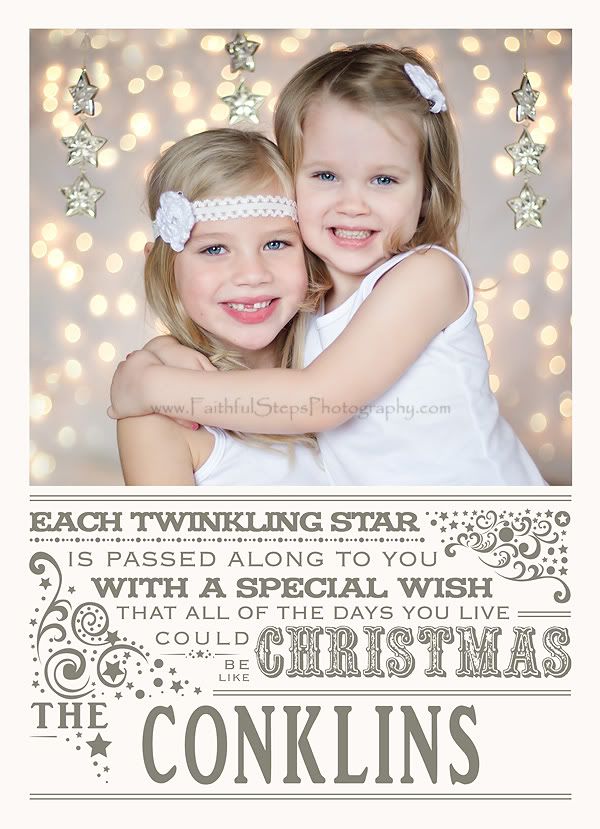 Merry Christmas, everyone!! I truly hope you all have a very blessed holiday!!