... Brandi Schattle!!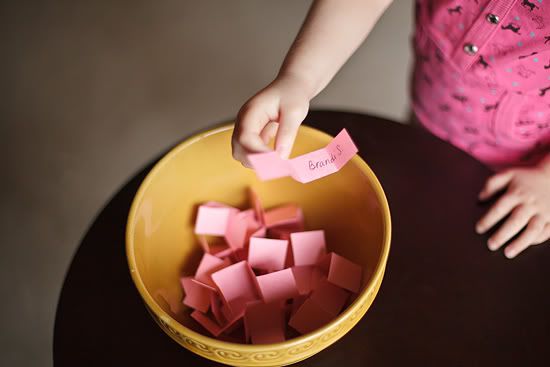 Thank you to my lovely assistant, Ella, who helped me with this VERY official drawing!
Thank you also to those who entered!
Brandi, shoot me an email at faithfulstepsphoto@yahoo.com and let me know whether you'd like your gift certificate for Little Hatchlings, Suzybeez Cakez N Sweetz, or Vickie Lynn's.