If you can stand the heat, you're probably outdoors a lot these days, maybe trying to capture some summer fun moments. Why in the world would you want to use your flash on an already bright and sunny day? To give that WOW factor to your pictures, of course!
There are times when photographing in the sun without flash works great (like when the sun is behind you, the photographer, so that it lights up your subject.)
However, when that midday sun is directly overhead, or if the sun is behind your subject, you can end up with some really dull pictures, or have funky shadows where you don't want them (like the eyes, under the nose, below hats, etc.)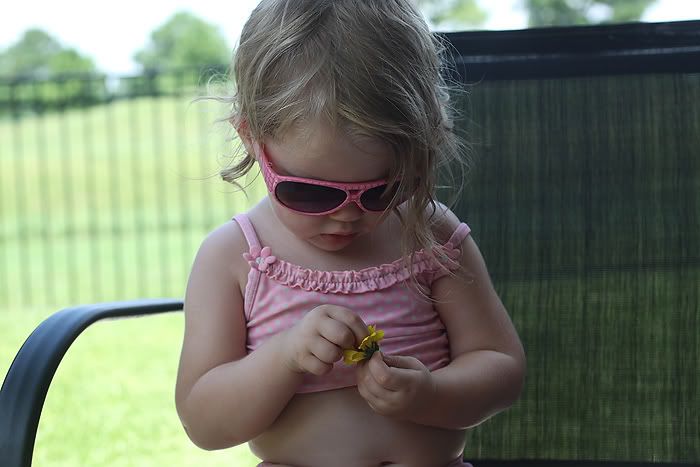 This is the perfect time to use fill-flash!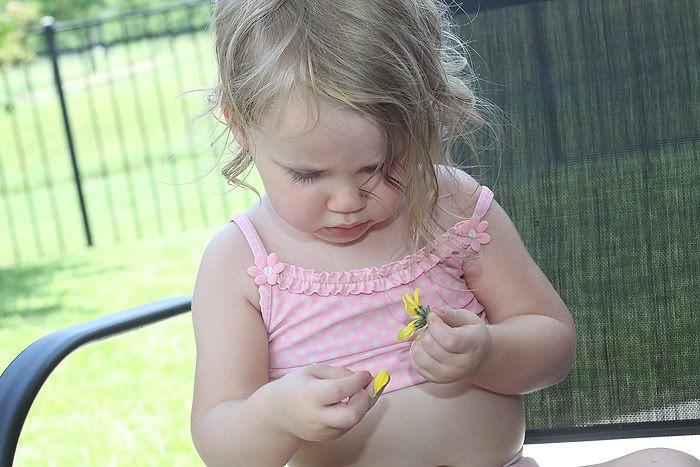 Do you notice how much brighter her features are in the second picture? The only thing I did differently was use my flash.

If you're shooting on auto mode (like most people do), your camera's flash will probably not automatically pop up because it thinks you already have enough light. But YOU are smarter than your camera!! So just:
* Manually activate your camera's flash (it can be as simple as finding that little flash button, or changing a menu setting to keep the flash on. If all else fails, check out your instruction manual. It's not hard, though ... I promise! :)
* Be sure you're close enough to your subject so the flash will have an effect (not farther than 4 feet away for many cameras)
* Snap away!
That's it! Try it out and let me know what you think!!
Share examples, ask questions, don't be shy!