I announced this on Facebook a few days ago, but here's the "official" post!
This is a GREAT way to get a few beautiful portraits of your family or children at a fraction of the cost.
Did you notice? These sessions are one week before Mother's Day! What a great gift!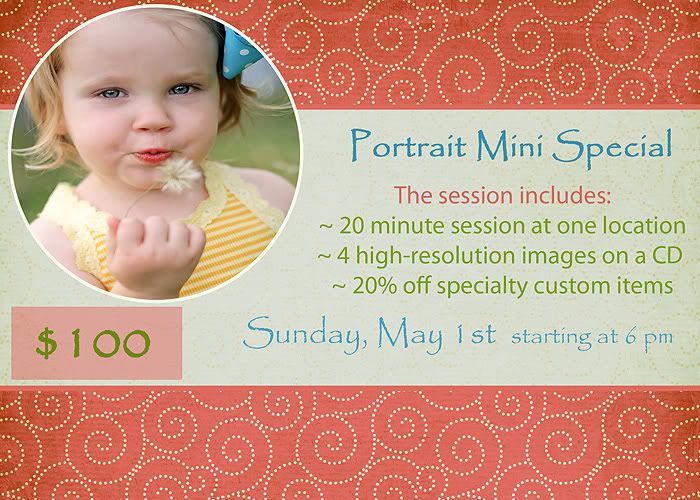 Contact me at faithfulstepsphoto@yahoo.com or 713-854-9117 to reserve your spot!