I was really exited when I got the message that a local grandma was going to have all six of her granddaughters in town and wanted to do a session with them. I knew it would be a challenge, but I also knew it would be so much fun ... and it was!!
I mentioned in my Facebook preview that this was the only single image where all six girls were looking at the camera at the same time. I'm so glad to have gotten this one!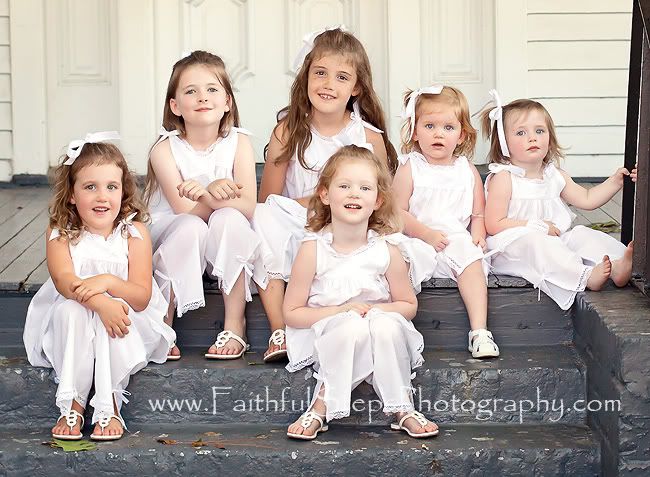 This one is my new all-time favorite! Love it!!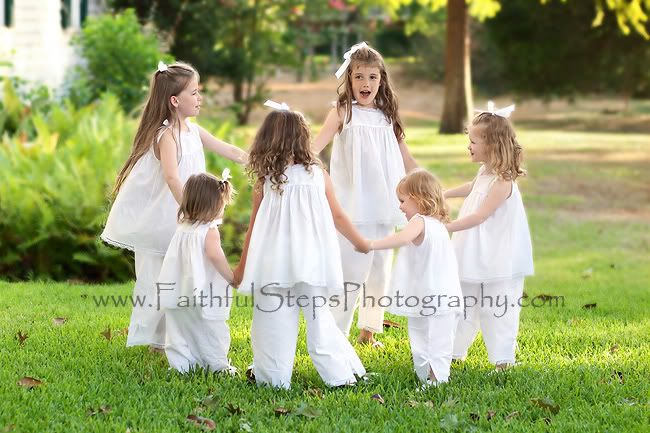 This last shot was Gammy's idea. Isn't it so sweet? Unfortunately, the book didn't hold everyone's interest at the same time, so I did a little creative Photoshop cut and pasting. ;)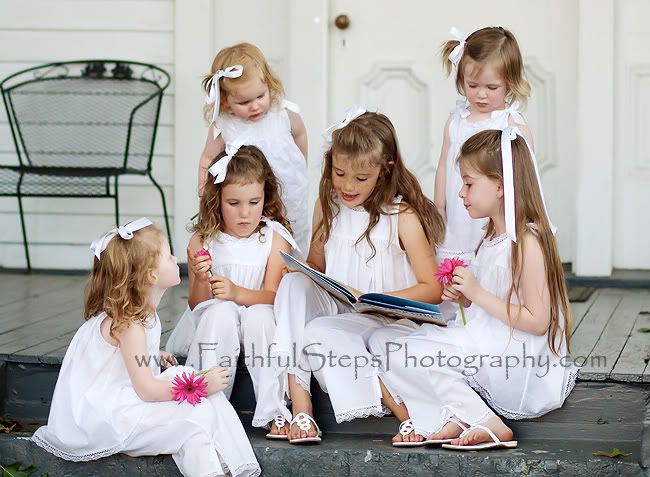 Thanks for sharing your sweet girls with me for an evening, Gammy! I hope you've been having a wonderful week with them!