I've probably said this before, but one of the things I LOVE about my job is getting to meet and work with some of the greatest families! I'm so blessed to be able to have
fun
while I'm working, and shooting these kids was no exception! It's neat to have the opportunity to get to know a little bit about each person.
This handsome guy was awesome! He was ready with a smile every single time I pointed my camera at him. What a dream!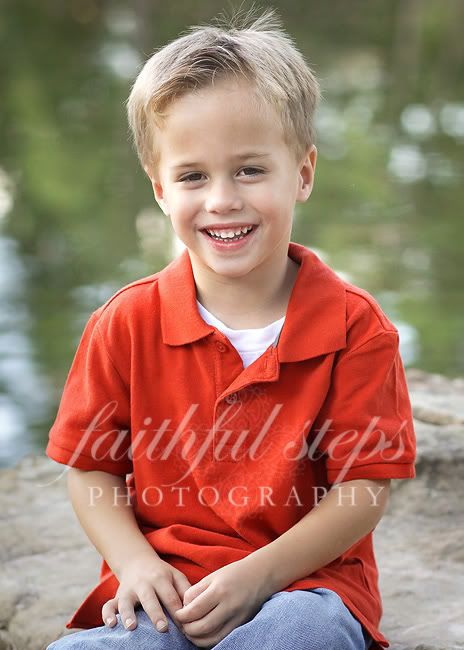 This beauty is his twin and she was just a doll. It was obvious she loves her brothers and is mama's little helper.
This little guy's mischievious grin was adorable! He is 2 1/2 and was really well-behaved and cooperative (MUCH better than
my
2 1/2 year old when we had family pics done!!)
Aren't they cute?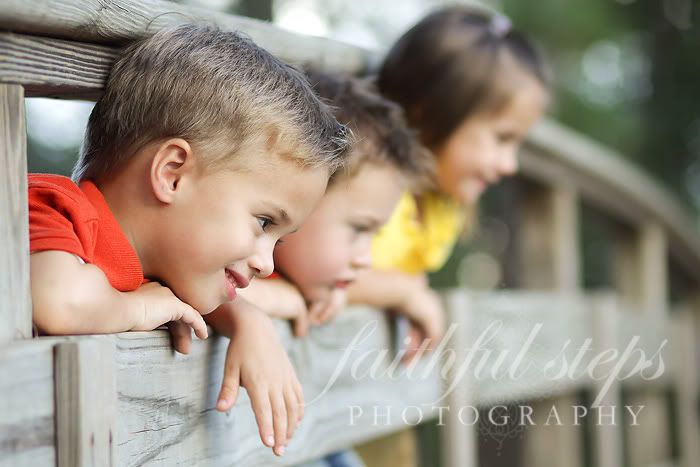 Thanks for a great session, Mom and Dad! We got some really good family shots, too, but you'll have to wait to see those! ;)